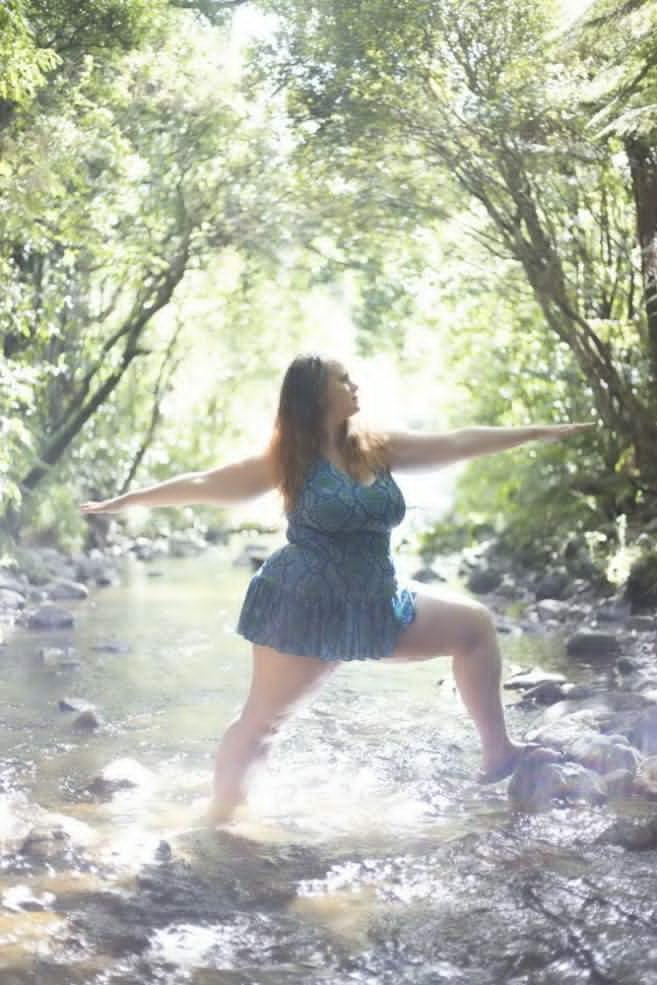 Fat has followed me like a bear follows the scent of honey.  It loves me.  I have learned to honour it…to a point.
Steven Pressfield one of my favourite writers asserts that the key to progress in life is following the things that scare you, the things that you resist the most.  For me…hands down that would be my struggles with my body.  When I was somewhere between 4 or 6 I remember my dad thinking I was asleep having a conversation with my aunty within earshot.  "She is too fat…what is her mother feeding her? I don't want her to grow up to be a fat woman." My aunty told him to hush and that it was just baby fat.
Yeah nah.  Thanks to the good old western diet, my genetics, and my tendency to spend to much time in my head and less embodied.  I still have that baby fat plus a bit more.  Have lost it and found it multiple times.  Lost it for the Navy,  found it again for my son, lost it before my dad passed, found it again when I was walking with him as he passed to the next world.  So here I am again.  Not my heaviest but not my lightest either.
The weight doesn't matter any more…and it does.  Society taught me it was something to be highly ashamed of…I worked through that guff  and put that idea where it belongs…in the round file.  My confidence and self worth are no longer linked to a scale.  They track happily along now since I have had the paradigm shift to make my body my BFF (Best Forever Friend).  I have turned it into a merry adventure to get to know my body and give it the best I can.  It is the only one who has been with me from the start and will be with me to the end.  So I stopped slagging her about 2 years ago.  My health has rapidly improved since then.   I am rarely sick.  (used to come down with everything).  My digestion is happier.  Energy is greater.
But the fat stayed.   Gluten free, Dairy free…it didn't care.  It loves me.  Which is good and everything but for the past three weeks I have been to see the osteopath because my hips and lower back have made it darn near impossible for me to sit and write like I enjoy.  Nuf said.
Action Time –
I don't hate my fat, I don't even dislike it.  I appreciate it for storing energy reserves for me in the event of a zombie apocalypse.  However my day to day life is getting impacted  by to much weight which is causing pressure on my back.  I am trusting the solid pipeline of abundance in my life. This means that I will not starve because the universe has my back so I can let some of this reserve fat go the same way that I donate unnecessary bits to the Salvation Army.
So here is what I am doing for this creative moon.  I am creating a rock solid Morning Routine.  Chakra Yoga before I touch any electronics (other than my phone to document the sessions) and eating mostly foods that Pacify Kapha (Ayruvedic body type that tends towards obesity when unbalanced)ie…veggies, some fruit and fish.
Objectives to measure against next new moon-
1December 2016 – Currently experiencing – Back pain, left hip flaring up causing me difficulty walking, 123.4kgs (I was down to 115 before my dad passed).  Sleeping 8-10 hours a day.  Energy level a 7/10 when I am not in pain. General good health otherwise, and very positive take on life.  Frequent dark circles under my eyes and eyes puffy if I accidentally on purpose eat any dairy.
Current health supplements – Vitamin D, B-100, 3 Omega 3 tablets each day.
Physical Activity – Working at a standing desk for 8+ hours a day or standing doing hair and makeup on clients and then photographing them for the same.  Yoga once a week.  Chakra dance about 2x a week.
Lets see what happens shall we?
My ideal outcome:
A back and hips  that are flexible, strong, stable, and moves fluidly and comfortably , increased core strength, some of my fat has decided to transmutes itself into energy for my artwork thus leaving my body and being immortalized forever as the amazing supportive function it always was.  I have a succeeded in establishing a healthy morning routine that is able to work when I have clients as well as the days I have more time flexibility.
Update – 28December 2016
I'm proud of me.  One of the things I have sucked at the most in life has been consistency.  I promised myself a moon of yoga and exercise to explore my base chakra.  I have proved myself that I can.   This is HUGE for me.  Craig has a favourite quote of mine "I'm bored now" Which means I will be changing gears and trying something new.  This time nope.  I stuck with it.  Dove deeper.  Drilled my roots right down into the centre of the earth.  Kept it fresh for me.  The repetition was soothing.  I feel more balanced.  Winning.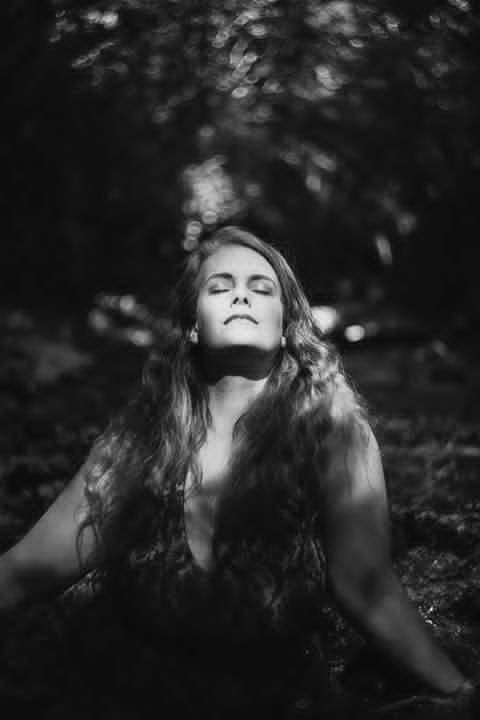 My back is better completely, my hip is still a bit dicky.  But it took years to get here so I figure it will take a bit more TLC to heal it.   My posture is better…my core strength is improving.  I am not sore or resentful after the workouts…just proud of my body…grateful.
The coolest thing was that at the beginning I had hoped that I could transmute some of my extra fat stores into art some how.  I didn't even remember writing that but happily I have konmaried my art room and moved it up into my bedroom and now I am able to paint freely and my yoga mat is blocking the exit to the bedroom so it calls to be used.  I haven't picked up my brushes in years but it was like getting back on a bike…the body just knew.  What a farking awesome body.  So grateful.
What I learned:
I have deficient micronutrients even with my good diet.
I have excess heavy metals in my body (so my clever body has been protecting my organs by storing them in my fat) – detox time.
 Just do it.  – Morning is ideal but if you can't pull that off just do something even if it is a quick thingy to keep the consistency flowing and it doesn't matter if it is early or late.
Posting something online keeps you accountable…it is like having hundreds of workout buddies.
I still have subconscious issues with comfort food, sugar addictions, and next month I will be working to unpack that gnarly little mess of emotions…yeah that is the Sacral Chakra's zone and that is where I am headed next month anyway.
It is hard to find cool plus size yoga leggings…so I am going to design my own.
It ain't perfect but it is progress…and it is a bit pretty after all.
At the new moon it is time to put your thinking caps on…decide on a project…envision how it will work and the most ideal outcome by the next moon…then write it down or talk it out.  For me this means mind mapping.
Day 28/28
Day 27/28
Day 26/28
Day 25/28
Day 24/28
Day 23/28
Day 22/28
Day 21/28
Day 20/28
Day 19/28
Day 18/28
Day 17/28
Day 16/28
Day 15/28
Day 14/28
Day 13/28
Day 12/28
Day 11/28
Day 10/28
Day 9/28
Day 8/28
Day 7/28
Day 6/28
Day 5/28
Day 4/28
Day 3/28
Day 2/28 – BASE CHAKRA YOGA + Clean Eating
Woke up at 0530 without an Alarm clock full of Beans – WTFark?  6 hours sleep and I was good to go.
Food today – Bfast – Freshsqueezed juice with a tablespoon of chia seeds, Lunch – Garden Salad with Salmon from last night
Day 1/28 – Base Chakra Yoga
Going bottom up Base to crown then back down again to complete the month.#notprettyprogress

P.S. If you want a free copy of the Create by the Moon calendar to help you with your own projects just click on this link here.
Resources I used this month: