This says day 17.  I am counting the last three days as one long blurred one.  On Tuesday I was in New Zealand and I thought my Dad was dead.  It is Saturday and I am in San Francisco meeting with his hospice care team and hanging out with him for 10 days.   Every moment I have with him now is like a gift.   A bonus where I get to say the things I wanted to say but I suppose more than anything just show him my love.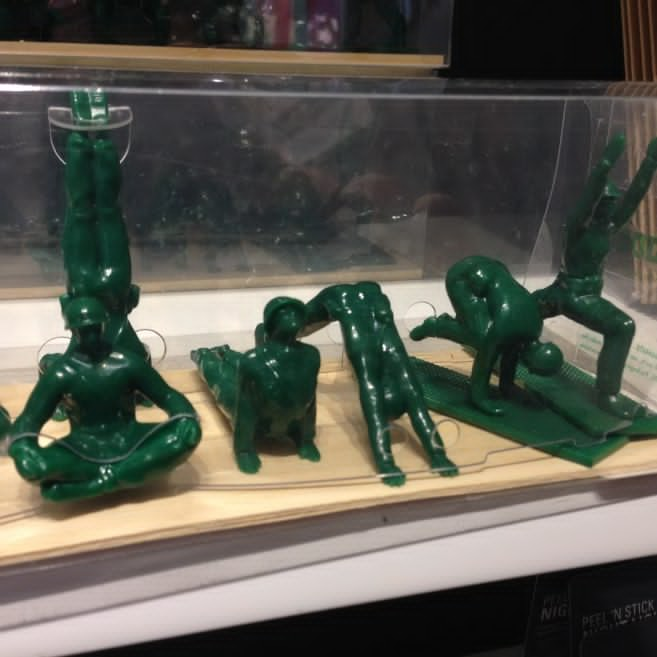 I was supposed to be at home meditating and getting centred.  Life had a much greater adventure in store.  I arrived  on the 14th and there was a deer track through his apartment.  The hoarding had reached an all new high.  There was stuff from floor to ceiling and I walked and didn't have a clue where I was going to sleep. The manager in charge of his building in SF rallied around and found a spare mattress and even brought some sheets from his own home.   I deflated the fishing boat that was in the entrance and set the bed up there.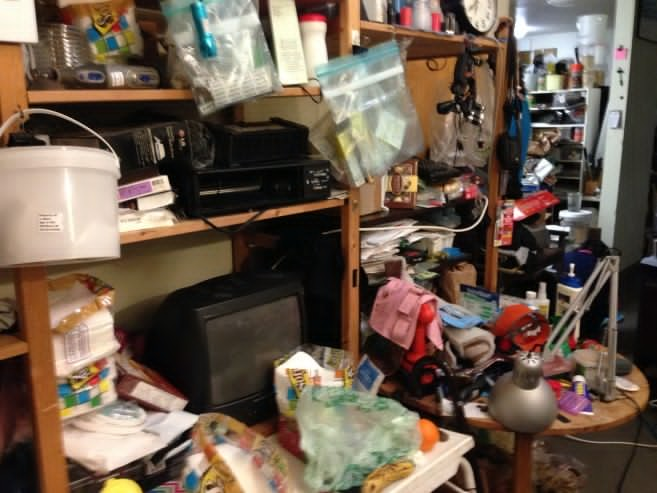 I have been spending the last couple of days trying to make a dent in the clutter.  I got 10 huge bags of rubbish out of the bathroom so now at least there is some shelf space in there to hold some of the stuff that is in the rest of the house.  Today I started on the kitchen.  You couldn't actually reach the stove because of the stuff.   Cooking eggs for dad in the morning was a bit of a dangerous mission.   But that half of the kitchen is looking as good as it will ever look now.
The apartment that dad has is in a rent controlled building.  David, his friend, was telling me that he pays only 340.00 a month where the average rent is 2500.00.   He gets meals on wheels and has a caregiver…a beautiful soul named Nga who has been looking after Dad for over 9 years.
I think the current state of the place is due to a clash of cultures.  Dad is a gruff old green beret and Nga is a sweet eager to please Vietnamese lady.   I think he must have growled at her a few times about stuff that she threw away so she figured the safest thing was not to throw anything away…so nine years later you have the current state of the place.  Problem is his mobility will be sliding down hill very shortly so I have 8 more days to turn this fall risk trap into a cosy space with some white space to rest your eyes.   I have a project, something I can do other than look at him and feel sorry for both of us.  I am person of action so having something I can "action" is a huge relief.  Nga is so relieved because I can go up to dad and say… "Right Dad…does this bring you joy?  Will it be incredibly useful in the next couple months?"  If he says yes we keep it.  If he shrugs it either goes in the bin, into the good will or I take it down to David the homeless guy downstairs and see if he can find a use for it.
So according to my previously mapped out schedule with the block and flow adventures I should be researching and exploring the sacral chakra.  That just really isn't going to happen as I am wallowing in a base chakra dysfunction of epic proportions.  When the base chakra is jammed and collecting energy you have hording.  Lets just say that if the zombie apocalypse goes down we will be sweet here…even with weaponry.   So maybe it is going to be more like a month of exploration per chakra.    I will see how that feels.
My dream would be to leave here with it cleared out and even a little sitting room set up for him in the cleared space.  When the hospice team came to see  him it was a huge mission just to get a chair next to his bed as it really is standing room only.  The truth of the matter is I have huge guilt.  Guilt that I wasn't a good enough daughter.  That I was shit at communicating and keeping up my end of things.  We even fell out for several years.  So now each bit of cleaning I do makes me feel like I am absolving my guilt somehow.
Dads pain is coming and going.  He had been admitted to hospital and now has a pain team.  The hospice are freaking amazing and their main objective is to keep dad pain free.  He was considering suicide if the pain got to heavy.   But the whole purpose of them is to be available 24/7 to keep him out of hospital and out of pain.   I know people bag the US about being heartless to their poor, and that the health care system is crap, and the Veteran's aren't treated fairly well i would completely beg to differ at least in the case of my dad.   My dad has had brilliant care all around completely funded by the government as he is a disabled Vet.   I couldn't be happier with what he has received.  I have just ordered these two books.  My natural way of coping with stuff is to study up on it.  I worked during nursing school as a hospice worker and loved it but that was ages ago.  I think I may need a refresher.   Plus I am looking for a way to crack the shell with Dad.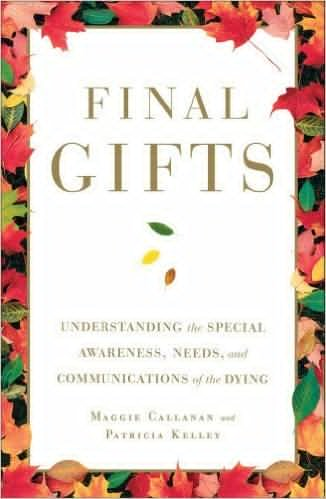 I came expecting a huge heart to heart and being able to take him up on a helicopter, go on a bit bucket list adventure like the movie, and being a hero of some sort.  Yeah…reality is a little more…well real.  Most of the time I feel like I am 6 again when he is displeased because I touched something of his that isn't working the way it should now.   Our heart to hearts really are more like him pointing and grunting with the occasional "hurry up you walk too slow " when he is shooting past me in his electric scooter.  But I kiss him on his gruff ass head and snuggle him even though it makes him nervous.   He loves it in his gooey center despite the grrrr on the outside.   He chuckled at this meme on the day I arrived.   So when he starts gruffing up I just kiss him and say…remember the Buddha dad.