A body positive workshop and exhibition that celebrates beauty in all shapes and sizes.
So You Want to join the Luscious Order?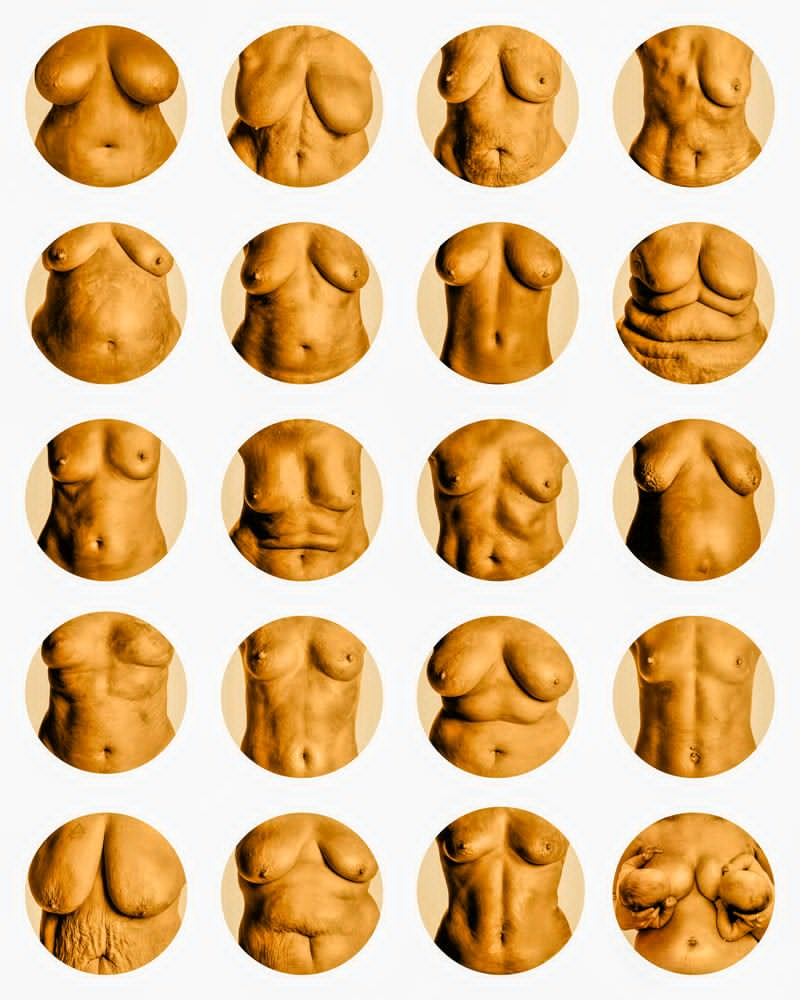 Body Positive Workshop
Each #Everybodyisatreasure experience starts with a two hour Mini Mojo Dojo,  Mandi Lynn's body positive workshop.  At round table discussions you talk about the difference between a body shaming and a body treasuring mentality as you get to know that other ladies who have also welled up the courage to join you on this adventure.   Then Mandi Lynn gives a talk about  the project.  There may be various guest speakers at different venues but this is the baseline experience.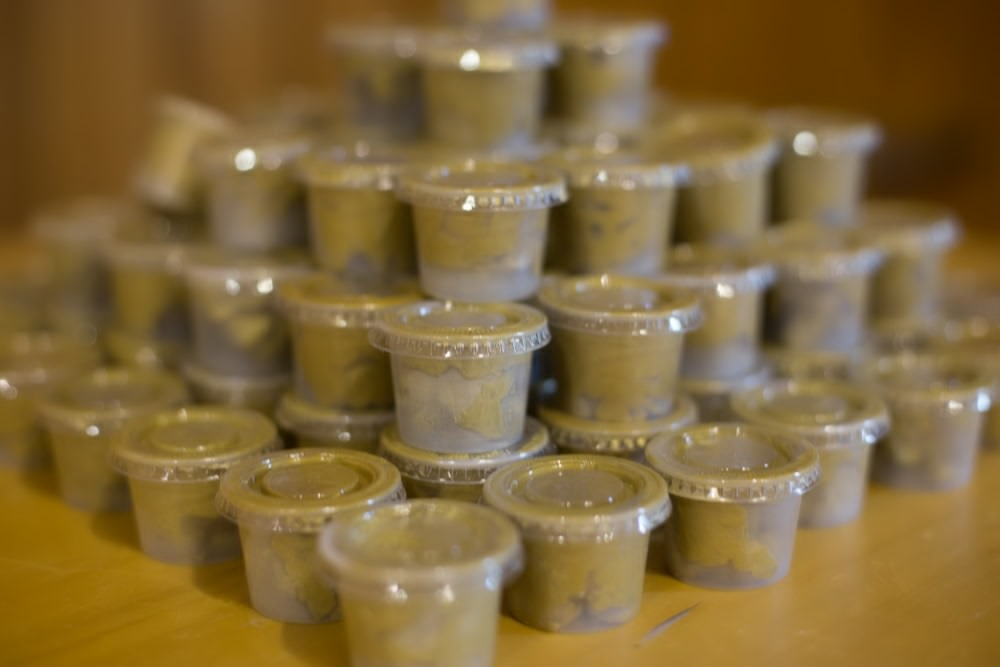 Golden Healing Clay
You are given a couple of golden pottles made from Bentonite clay, distilled water, and cosmetic grade mica which you spread over your torso.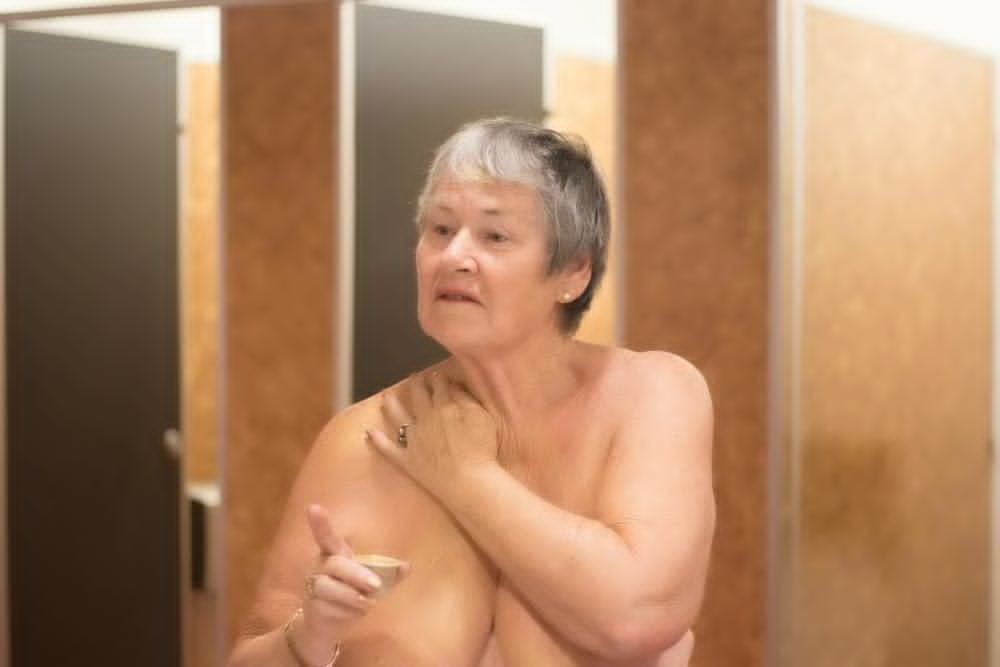 Why Clay and not Paint?
clay looks beautiful when it goes on
It is symbolic as the clay is a natural  detoxifier and this project seeks to detoxify societies mindset regarding our bodies.
You apply it on yourself so it becomes an active form of self care.
As you apply it you are sending a message to your body that it is in fact treasured by you.
Your skin should feel soft and beautiful afterward.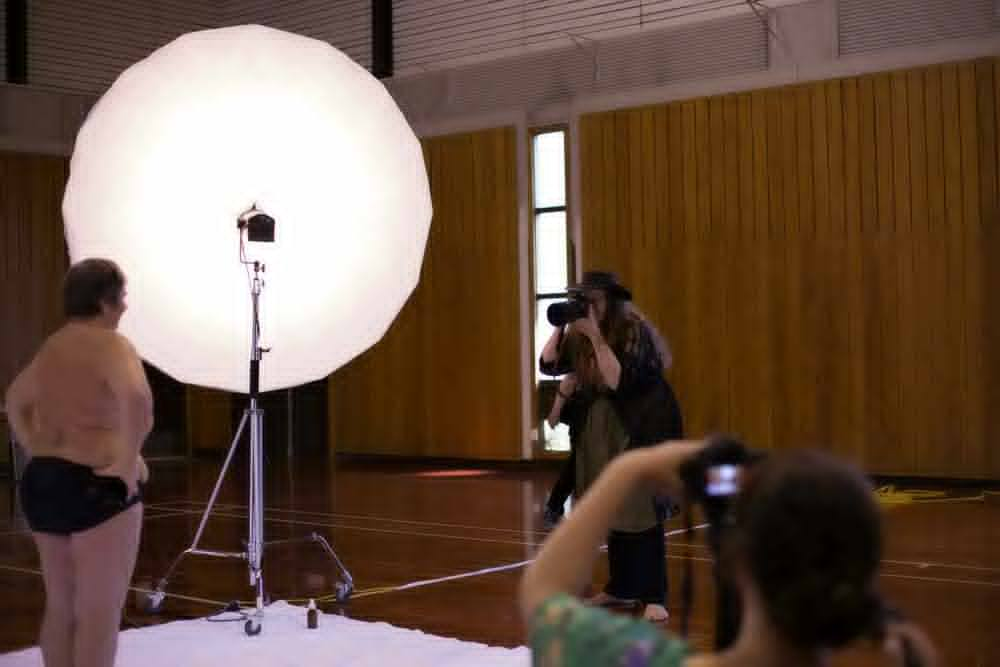 You are anonymously photographed
You stand in Wonder Woman pose.  Feel yourself welling up your strength and power despite your possible nerves.  Some people have wept at this point.  Some people have laughed.  Some have gritted their teeth and got on and done it anyway.  Some just let the biggest smile ever spread across their face.  Each response is completely appropriate to that woman's experience and place on the journey to self love. The photograph is cropped from the neck to the waist and added to the collection.  The photoshoot itself is quite a quick process.  Only a few frames are needed.
You are shown your image
You are shown your image from the day before you go.  For some this is a healing moment.  For some it can be confronting...that is what the process is all about and each space is completely honoured.  It helps you to clearly see where your mindset is on the spectrum of body shaming to body treasuring.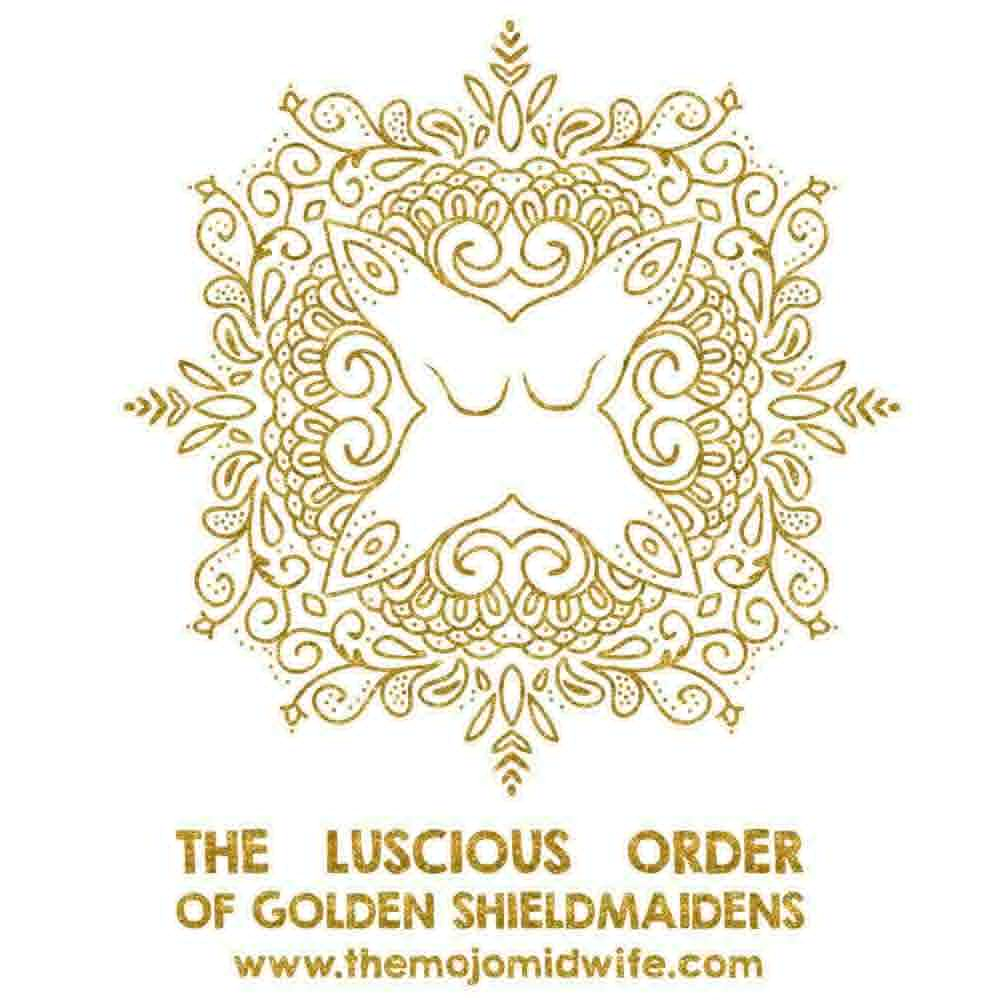 You become part of the sisterhood
After the shoot everyone who participated comes back together in a circle of sisterhood.  We discuss what the experience was like for you and support each other in that journey.  The conversation continues on a private facebook group where we share insights on our journey together and support the body positive movement as a whole.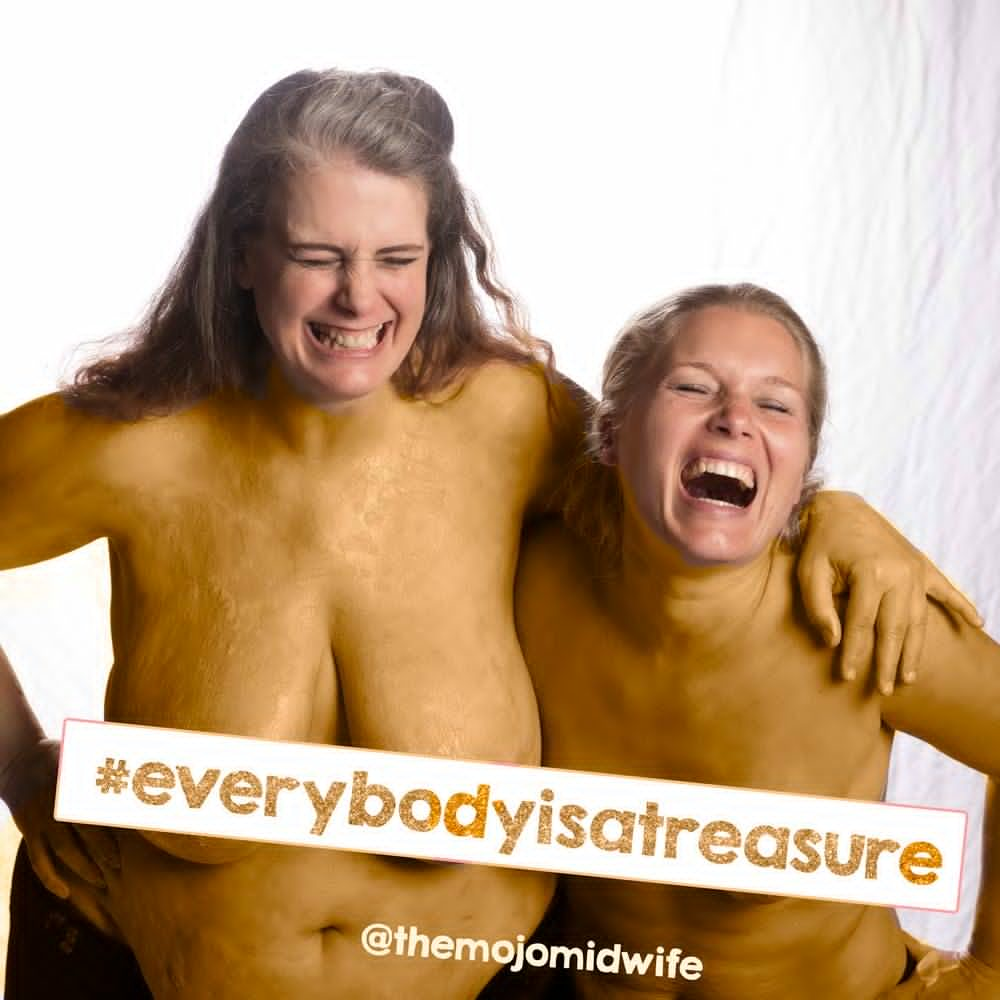 (You will want to reserve your space early as there is usually a waiting list just as long as the group that is able to attend. )
"Dear Mandi,  I'm exhausted but happy. Today was wonderful...you made me feel special, beautiful and blessed to have a wonderful body. I got to see myself through my wee girls uncritical eyes too. I also made a new friend with one of the other ladies!! Sadly when wiping off the gold paint later the imagine of myself in the mirror was less favourable...but I will continue to work on my self image. There were some very brave ladies there today. Yes your campaign is amazing...raising awareness for other women, girls and boys about what beautiful a range of 'normal' women can look like. But also you are changing the lives of every women you photograph. I saw tears and smiles but your love and positivity shone like a beacon. Thank you from the bottom of my heart." Anna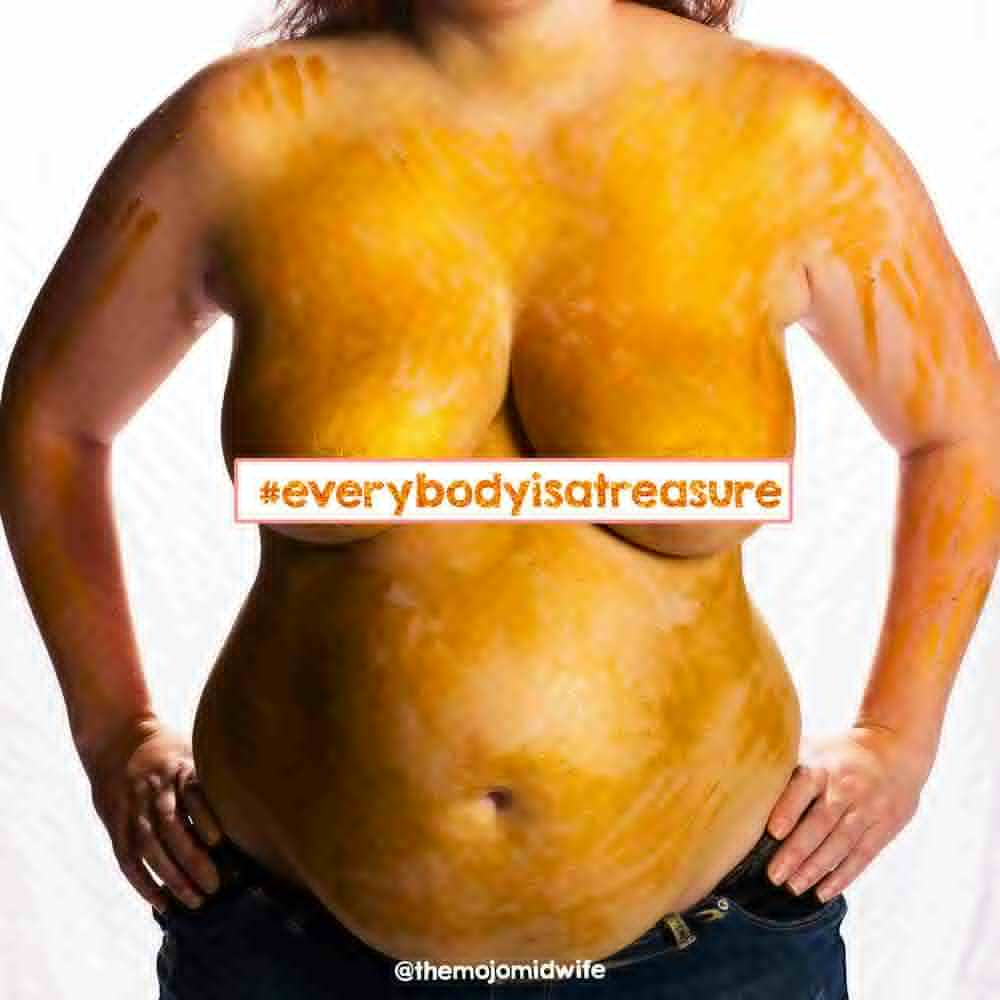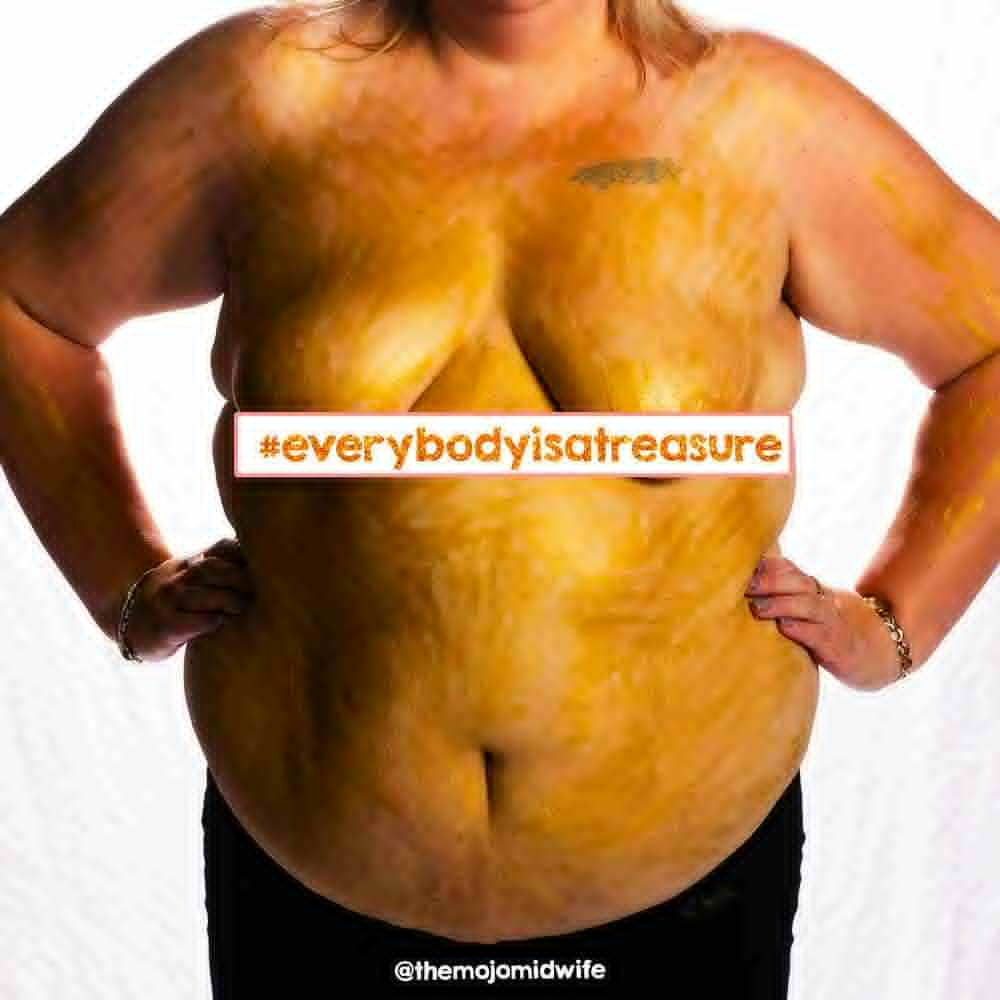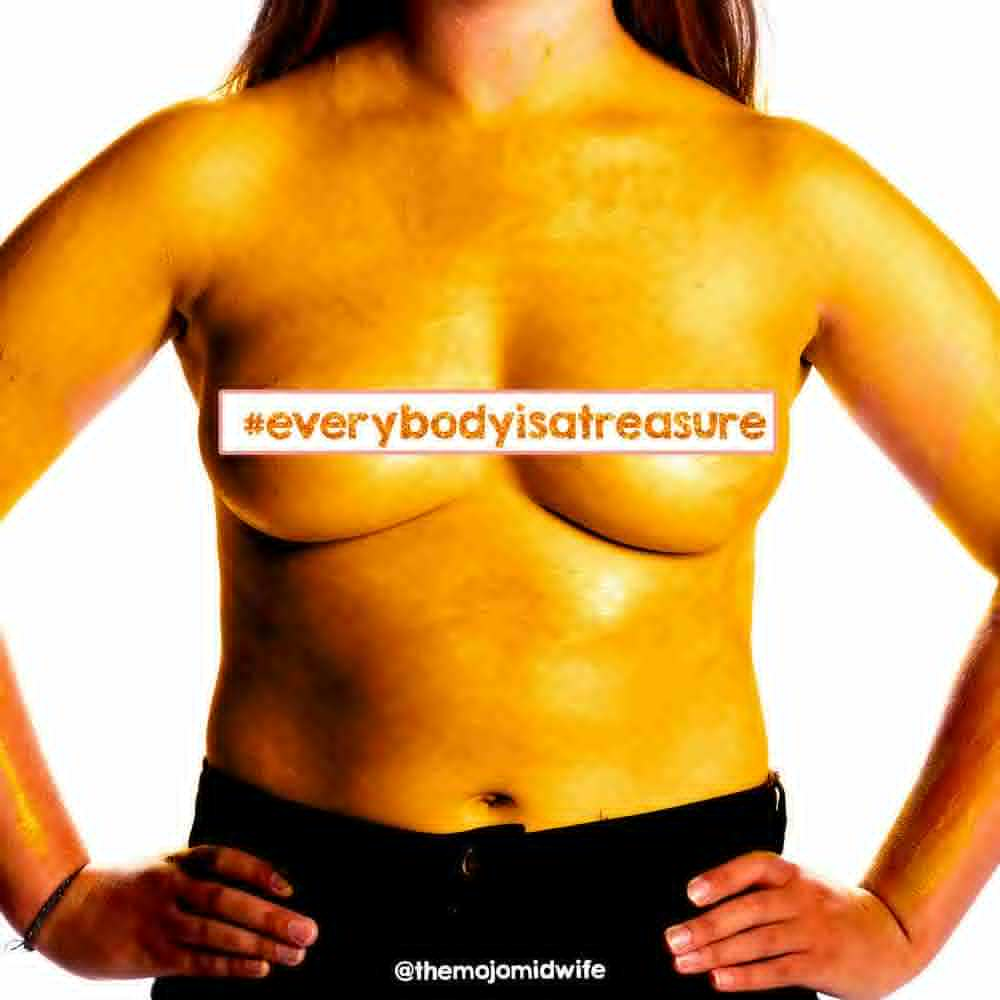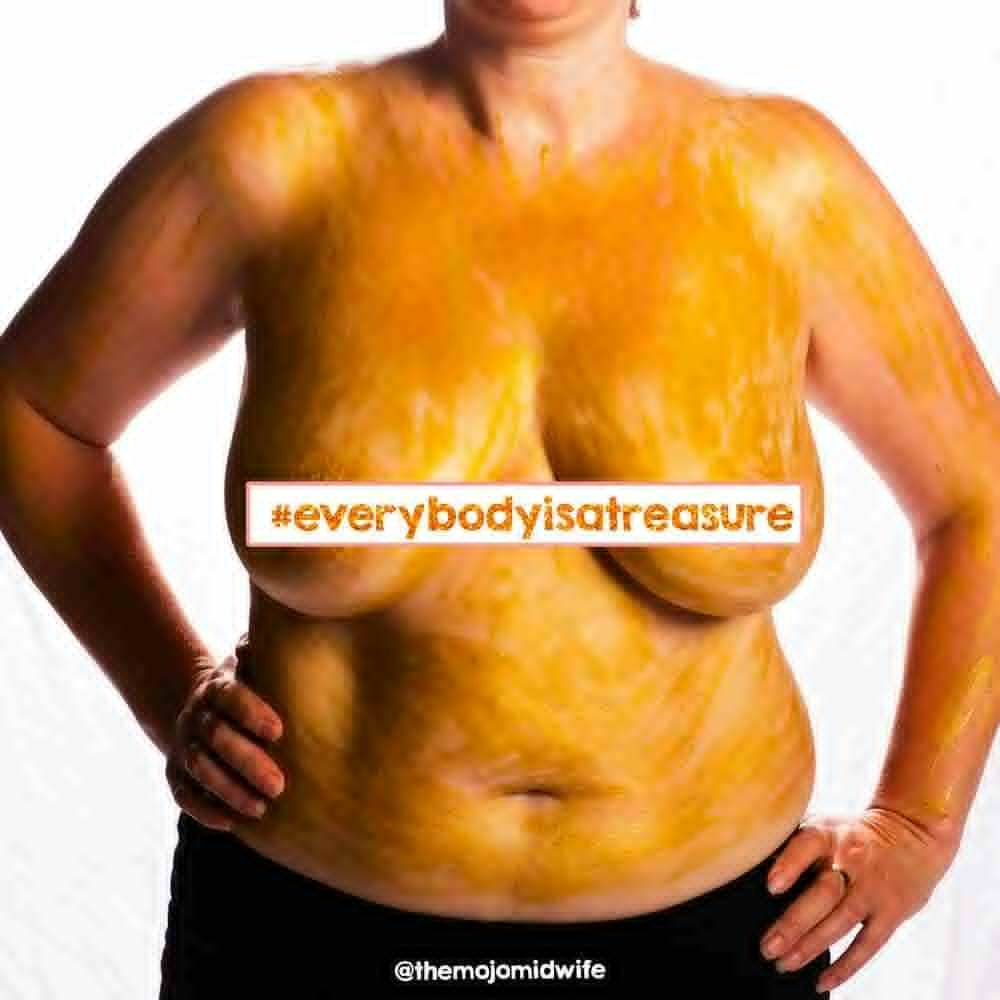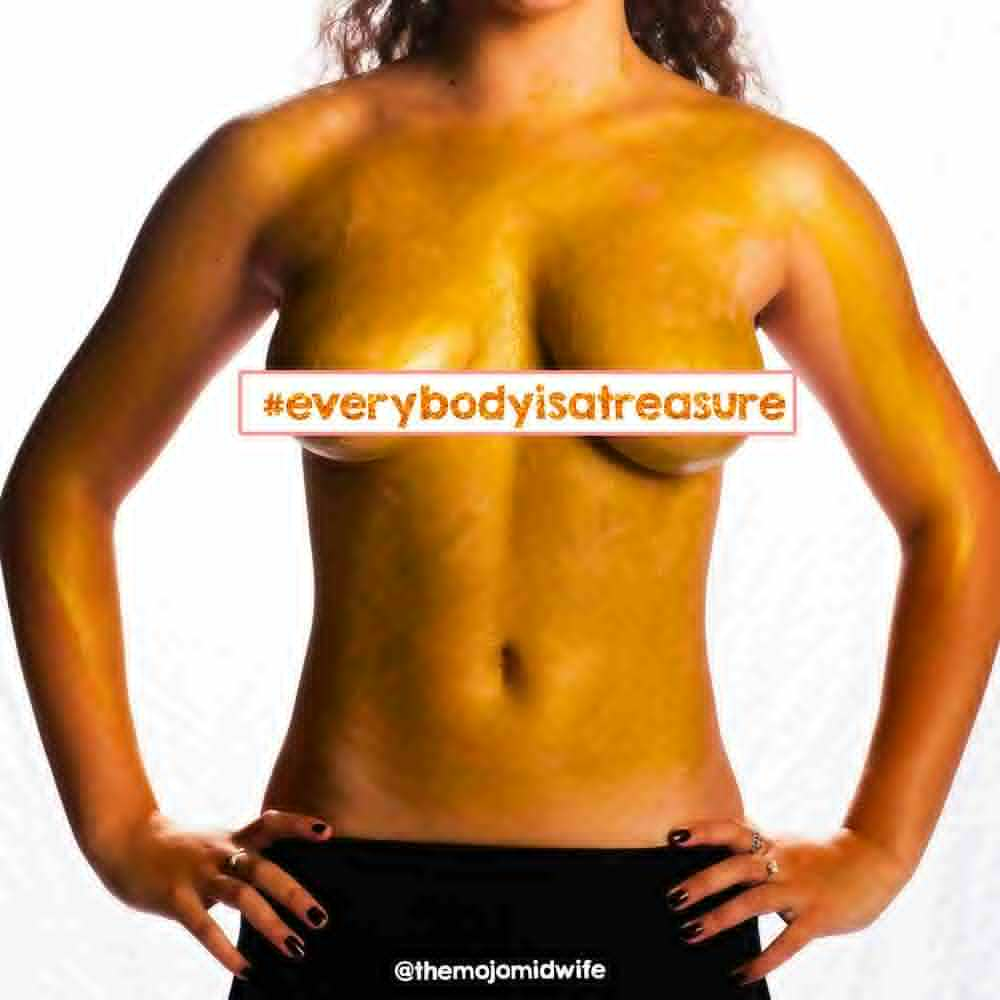 Whose idea was this?
Hi i'm Mandi Lynn, a body love activist and master photographer.
I run a day retreat for women where we use photography as a means to help unpack body positive issues and learn to pull inner beauty to the surface. Each day I get women in my studio who are either camera shy, or who feel invisible.  I use my camera and my words as tools to help women on that journey.
Before I was a photographer, I worked for 15 years in Women's Health as a Nurse Consultant.
My main goal in life is to start a Mojolution that reverses the body shaming culture that currently exists and help young women learn to treasure their body as their best friend for life.