You know how you cruise through life not sure why things aren't quite working out how you hoped?  What if you could go to an art exhibit and come out of it significantly more self aware than when you entered it.  You would go on a journey that would highlight how balanced you are in 7 major areas of your life and as a result after seeing the unbalanced areas clearly you would be given a key to possibilities within yourself.   Can art help you to do this?
This is the question that Mandi Lynn poses in her series Block and Flow: An Inner World Tour.
Mandi takes you on a journey through your seven chakras and helps you to discover where you are in or out of balance in your life.   Her belief is that the world will be saved only if we save the magic in each human.   That each person was brought to this earth with a necessary gift to give and that modern culture often works to bury that gift.  When you are out of balance your magic is hidden.  When you are balanced it is allowed to flow and serve the world.   The goal of her exhibition is  to help you to become aware of your own potential for  balance that will allow you to release your own magic  and stand in your own personal power.
This exhibition is currently in development but the first 4 images released have won 1 bronze and 3 golds at the New Zealand National Photography Awards.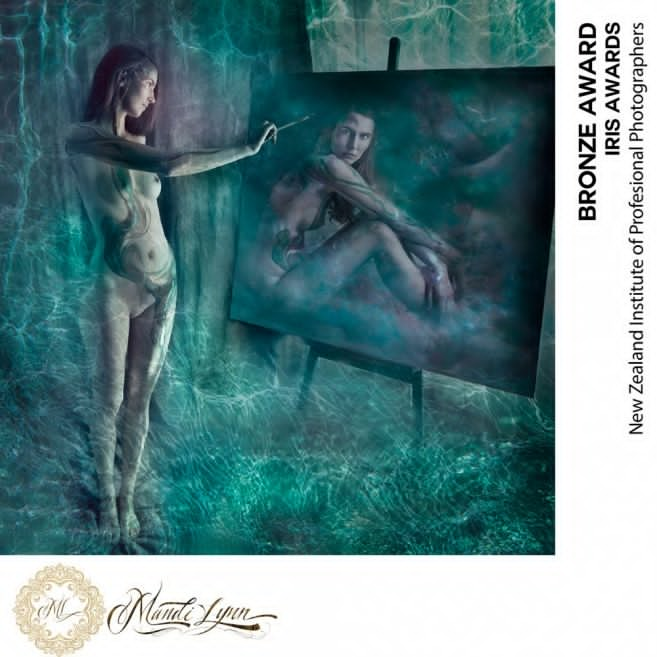 This exhibition is being developed in the following ways
 The creation of an Exhibition of Mixed media that looks at the Chakral Archetypes.  The chakras in their balanced, excessive, or deficient states.  The goal of the exhibition is to allow you to observe the three states and decide where you are more likely to fall within  yourself.  Ideally you will leave the exhibition with a greater sense of self awareness than when you first entered.
A year long Inner World Tour where each new moon I shift to a new Chakra to explore my own personal challenges in these areas an work to systematically clean my own home…mind, body and spirit.   I am blogging about it at 365 Adventures